The Creative Mobility Group
Wheelchair Vans in Grand Rapids, Michigan
The Creative Mobility Group – Grand Rapids in Byron Center, Michigan offers an extensive line of new and used wheelchair vans for sale from both BraunAbility and VMI. In addition to accessible van sales, we offer vehicle modifications and mobility equipment solutions such as scooter lifts, transfer seating, and adaptive driving controls.

View Services »
View Products »
View Inventory »
Areas Served by this Location
Ada • Allegan • Allendale • Alto • Bailey • Belding • Belmont • Big Rapids • Bitely • Bradley • Brohman • Burnips • Caledonia • Cannonsburg • Carson City • Casnovia • Cedar Lake • Cedar Springs • Clarksville • Cloverdale • Comstock Park • Conklin • Coopersville • Coral • Crystal • Delton • Dorr • Douglas • Dowling • Edmore • Fennville • Fenwick • Ferrysburg • Freeport • Fremont • Fruitport • Glenn • Gowen • Grand Haven • Grandville • Grant • Greenville • Hamilton • Hastings • Hickory Corners • Holland • Holton • Hopkins • Howard City • Hubbardston • Hudsonville • Ionia • Jension • Kent City • Lake Odessa • Lakeview • Lamont • Lowell • Lyons • Macatawa • Marne • Martin • Mcbrides • Middleville • Moline • Montague • Muir • Muskegon • Nashville • Newaygo • Nunica • Orleans • Otsego • Palo • Pewamo • Pierson • Plainwell • Portland • Pullman • Ravenna • Rockford • Sand Lake • Saranac • Saugatuck • Shelbyville • Sheridan • Sidney • Six Lakes • South Haven • Sparta • Spring Lake • Stanton • Trufant • Twin Lake • Vestaburg • Wayland • West Olive • White Cloud • Whitehall • Woodland • Wyoming • Zeeland
What Our Customers Say
See what the Grand Rapids community is saying about The Creative Mobility Group!
Shannon K.
★★★★★
They sold us a great van and go to great lengths to help us maintain it when needed!
brenda B.
★★★★★
Very helpful staff we have rented a van from about 6 times now and never had any issues.Beeler family
Baron G.
★★★★★
Just picked up our Ford Transit yesterday after having a wheelchair lift installed for my daughter. To say I'm pleased is an understatement. Not only with the equipment itself, but with the service we were provided. Linda was there, throughout the process answering tons of questions and making various phones on my behalf. Greg was very helpful as well, putting his experience to use in keeping me well informed of the nuance. And Jake, whom I didn't have a chance to meet, did a great job with the install and overcome some obstacles along the way, of note was his modification to the running board that allowed us to keep it installed rather than just removing it like I'd anticipated.The pricing seems pretty universal from installer to installer with only small discrepancies. So, it really comes down to working with people you feel you can trust to take good care of you. I feel very confident saying that you can trust them.
Desiree S
★★★★★
The stuff are friendly
Stacy C.
★★★★★
From the day we stopped by creative to just look at vans to the final signature and beyond, the staff has been nothing but incredible. Down to earth, honest, and thoughtful. Linda was so thorough with emails, text and calls to keep us updated on the style of van that fit our sons needs. If your looking for a personal experience, with knowledgeable staff, and great vans, creative is the place!
William M.
★★★★★
All around great experience. Linda was very helpful and informative. The whole crew very good. I would recommend them to anyone.
Josh V.
★★★★★
We rented a van to transport a family member. Comfortable van, great service. Everything worked out great.
lugenure J.
★★★★★
I was calling from out of town . They were patientand courteous. They walk me through allRequirements needed from me. They told meI would receive a call when the chair was delivered. Thank you for your professionalservice.
Kenneth W.
★★★★★
very professional, did a nice job, and they really care to get it right,i would highly recommend, i dealt with the others, 100% better
Melinda Y.
★★★★★
What a great find for renting a conversion van! OK location, office very nice & Amber was so kind, helpful & professional! I definitely will use this company again!
Robert E.
★★★★★
Patrick was great replacing the batteries in my scooter.This is the third time I have used this company and have always been very happy.
John B.
★★★★★
We had a turni seat and scooter lift installed in our mini van 3 weeks agoFantastic service from beginning to end.Pat, Jake, Amber and Rick were great to work with. They are very knowledgeable.
Mark
★★★★★
Wonderful company to work with. We wanted to rent a van to take my father out one last time. Creative Mobility was very accommodating.
Lauren F.
★★★★★
Creative Mobility helped us make it possible for everyone to attend a family wedding! They were responsive, easy to work with and helpful in answering questions about the vehicle. We will rent from them again!
Dave Z.
★★★★★
Melanie and Amber were a HUGE help in getting all the information and documents needed to plan for my father to get to his son's wedding comfortably. They returned phone calls and were extremely knowledgeable. Thank you so much!
The Creative Mobility Group – Grand Rapids in Byron Center, MI is proud to offer a customer experience that can't be matched by other mobility dealerships in Michigan. As the highest rated wheelchair van dealership in Grand Rapids, we're confident that our highly trained mobility consultants, service technicians, and rental coordinators will become a part of your extended family. We look forward to having the opportunity to serve you and seeing your review here in the future!
Services at this Location
Wheelchair Van Services in Grand Rapids, Michigan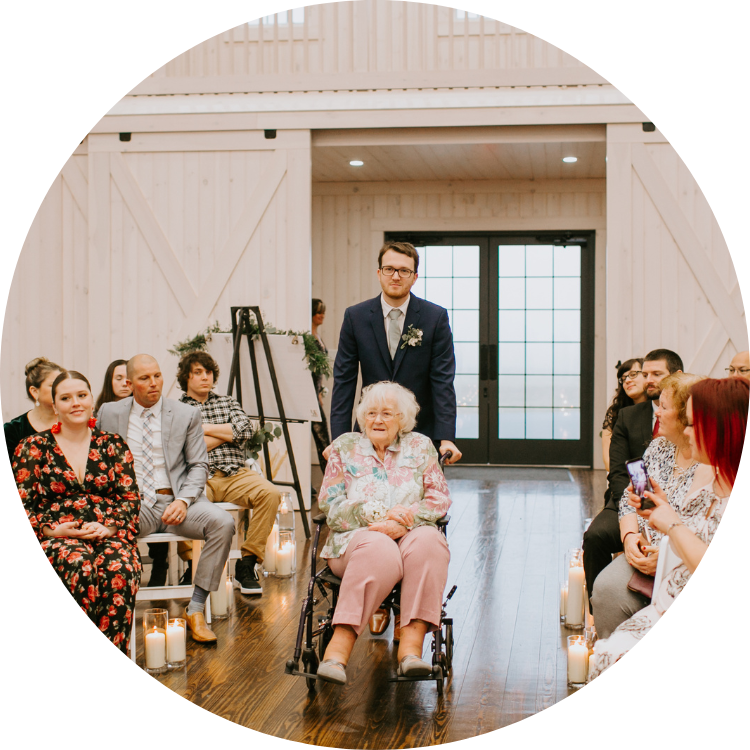 Wheelchair Van Rentals
Daily, Weekly, and Long-Term Wheelchair Accessible Vans for Rent
At The Creative Mobility Group, our wheelchair van rental program is designed to be both flexible and economical. Whether you're looking to rent a wheelchair accessible vehicle for a day, a weekend, or a month, we have short and long-term rental options to meet your needs.
Can't come to us? We offer convenient drop-off and pick-up services. Speak with a rental coordinator for rates and details.
Airport Rentals Serviced by this Location:
GRR – Gerald R. Ford International Airport (Grand Rapids)
---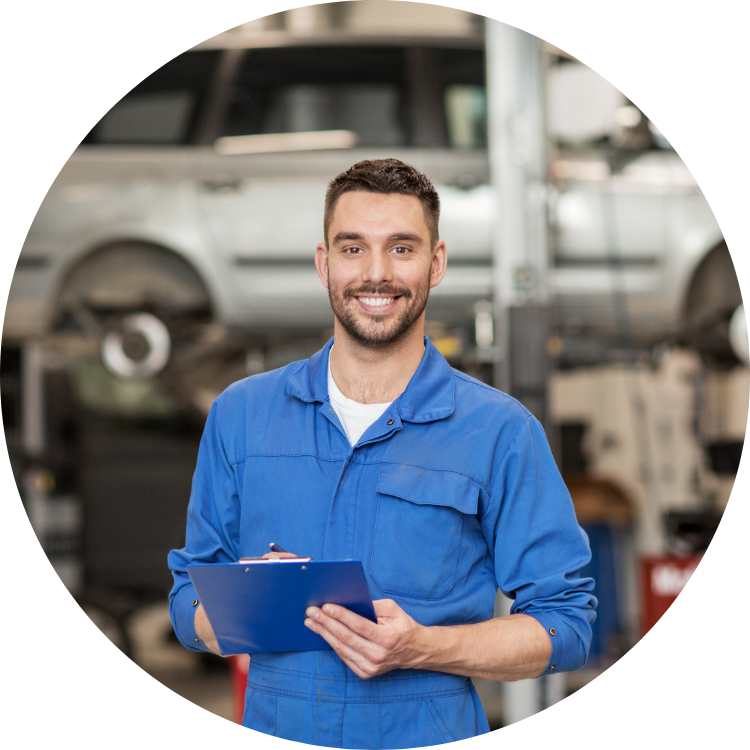 Wheelchair Van Repairs
Complete Service for your Vehicle & Mobility Equipment
Our QAP Certified Technicians will keep your mobility equipment operating in top condition. In addition to servicing your mobility equipment, Creative Mobility Group technicians are highly trained and certified to perform whatever work you may need on your vehicle including:
Synthetic motor oil replacement
Brake repair
Belts, hoses, and fluids
Batteries
Air conditioning recharge and repair
---
Wheelchair Van Financing
Simple Financing Options for your Wheelchair Van & Mobility Equipment
By partnering with lenders who understand the value of your conversion and mobility equipment, the Creative Mobility Group makes financing your wheelchair accessible vehicle simple. Speak with a Mobility Consultant to learn more about the financing options available to you.