The BraunAbility Chrysler Pacifica power fold-out wheelchair van offers best-in-class doorway and ramp width paired with exceptional interior space to limit bumps when entering and exiting the vehicle. Due to its shorter floor drop, the Pacifica Fold-Out is the perfect fit for individuals who sit shorter in their wheelchairs, providing ideal visibility over the dash and out windows.
Why choose the BraunAbility Pacifica?
The Most Spacious Cabin Interior
Most spacious cabin interior of any Pacifica
Most doorway height and width to accommodate even the largest wheelchairs
Most obstruction-free maneuverability ever
The Widest and Strongest Ramp
No other Pacifica ramp—infloor or foldout—is as wide or strong
1,000-pound capacity is the most in the industry
Two inches wider than any other ramp on the road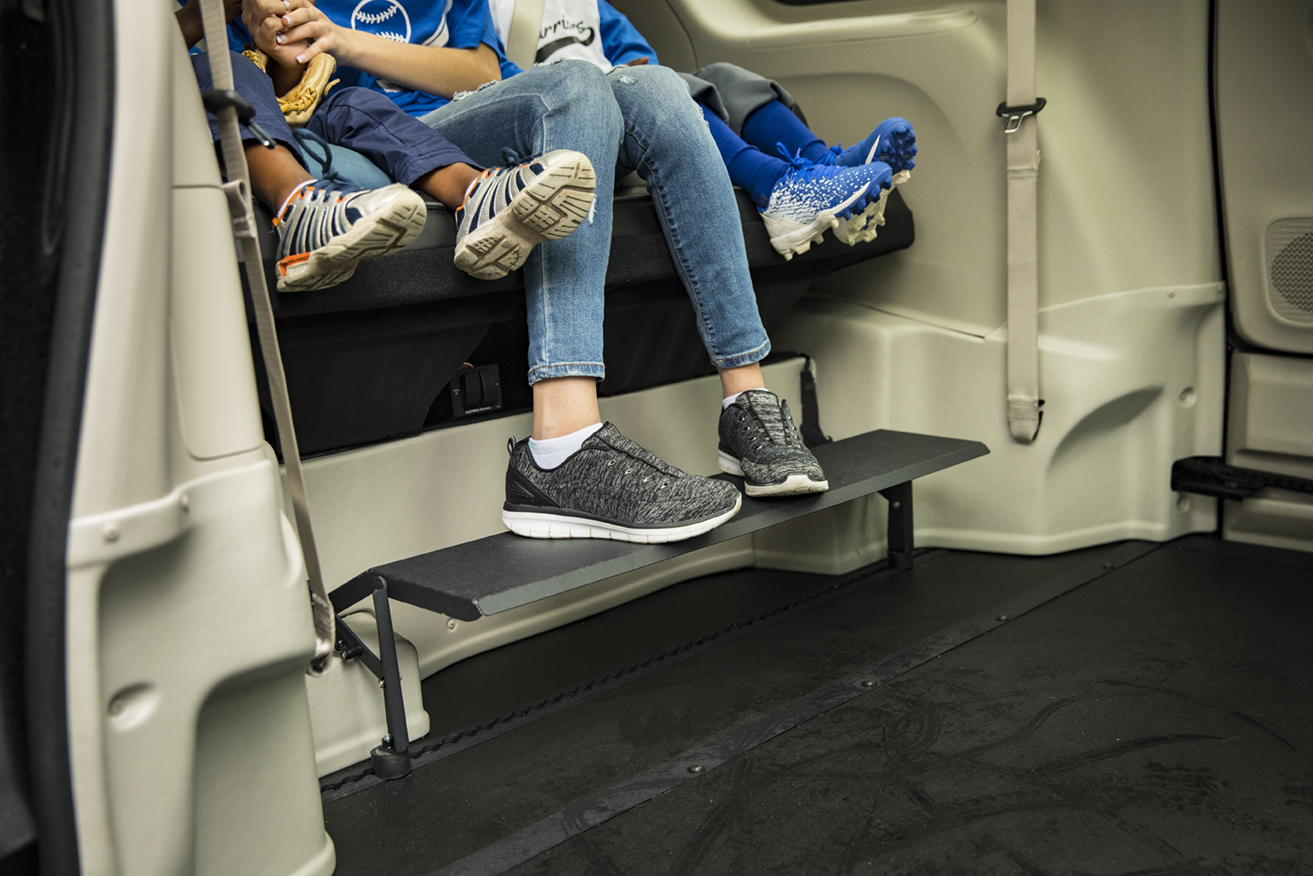 Full-Length Third-Row Footrest
Sits three passengers comfortably
Folds out when needed, stows out of sight when not
Full-length to accommodate each backseat passenger
Dimensions
BraunAbility Chrysler Pacifica Power Fold-Out
| | | |
| --- | --- | --- |
| Door Opening Usable Width | A | 32.375" |
| Door Opening Usable Height | B | 53" |
| Interior Height at Center of Van | C | 56" |
| Interior Height at Driver/Passenger Position | D | 56" |
| Ramp Length | E | 52" |
| Ramp Width | F | 30.125" |
| Ramp Angle | G | 9.10° |
| Interior Floor Length | H | 71" |
| Overall Interior Floor Legth | I | 98.5" |
| Interior Width at Side Doors | J | 64" |
| Interior Width at B Pillars | K | 62.25" |
Ready for a test drive?
Visit one of our three conveniently located showrooms or schedule a virtual consultation to get the process started.
Explore More Models
Find the Best Wheelchair Accessible Chrysler Conversion to Meet Your Needs
Find Your Perfect Fit
GIVE US A FEW DETAILS, WE'LL DO THE REST
Answers are just a few clicks away. Just fill out this form with details on what you are seeking and how a Mobility Consultant can reach you, and we'll get you answers shortly. Or, if you would like to speak with a Mobility Consultant, locate a CMG showroom near you and give us a call. We're here to get you there.
More Accessible Vehicle Options